Real time retail intelligence
On-demand in-store retail audit to track following areas:
Pricing, POP compliance, Out of Stock etc.
Retail Intelligence Tracking
On-demand in-store retail audit to track following areas:

Pricing
Reveal the relative competitiveness of products at each store

POP material compliance
Measure the effectiveness of promotion execution

Out of Stock
Track onshelf availability of products and white space

Share of Shelf
Measure the number of facing devoted to particular products and compare to the universe

Planogram / display compliance
Secure and enhance the product placement against competitors

Promotion program execution
Ensure predesigned mechanics are well executed

Competitors intelligence
Including but not limited to pricing, promotion, new launch etc.

New product roll out checking
Track the launching activities execution and onshelf product distribution
Close
Mystery shopper
Learn what every shopper feel in restaurants / boutiques / jewellery shops etc and how they evaluate the product quality and service.
Service Audit
Evaluate at your standard
Every retail brand invest significant amount of money in converting their core values into brand images and communicate to their target consumers via different ways of media. However, managers might always be suspicious in whether the front line execution is consistent with the corporate values. The deviation may be caused by insufficient coaching, misinterpretation of operation protocol or mission of actionable guidelines.
Ask what you need to know
To answer the queries, Mission Picks provides a quick and accurate solution in an efficient manner. Mission Pick tailor made survey questions according to your business needs in a systematic and easy to understand manner. Some dimensions include:
Business effectiveness: salesmen initiative in greeting customers, mention key product feature in selling process, waiting time needed upon a fast food order, correctness of billing process, smoothness of web-based transaction.
Compliance of promotion materials: appearance and maintenance of demonstration TV unit, sufficiency of display stock.
Environment / ambience: store cleanliness, tidiness of staff uniform.
The questions will be dispatched to Mission Pick agents via the unique mobile app which allow the mobile workforce to perform the checking anytime, anywhere; online or offline. Agents input their observation through a series of guided questions right at the spot and results are backed up with geo-fencing photos and audio recordings if necessary for later tracking.
Transform findings into actionable insights
The results will be measured against the pre-set standard and aggregated into actionable insights with performance scoring in each are. The findings would reveal the areas to be improved at front line, how to achieve operational excellence and how to enhance customer loyalty. The checking can also be used to evaluate the strength of competitors or real business of acquisition targets.
Close
Market research
Instantly obtain shoppers insight and understand the trend.
Shoppers Insight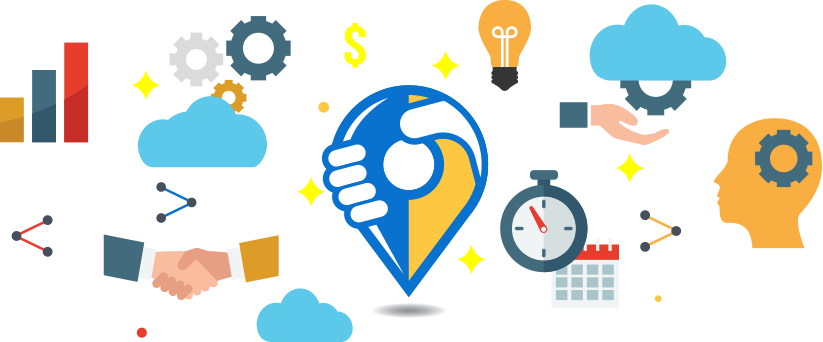 The consumer buying decision is always like a black box with numerous factors which are crucial to brand owners or manufacturers.  However this is not easy to access and the consumers mind is always changing and affected by different circumstances.
With the help of our broad member base,  Mission Pick is offering a revolutionary and inexpensive way to access to consumers' sentiment during the shopping journey from various angles with both qualitative and quantitative dimension, such as:
Impact of online / offline advertising and ability to recall
Impression to in-store display design
Perception on package design
Different ways of product consumption
The usage occasion
Share of shelf at home
Frequency of purchase from online and offline retailers
Likeliness of repeat purchase
Brand acknowledgement
Product penetration
Impact of online payment
Degree of preference / tendency checking
Effectiveness of different promotion mechanics
Linkage between cross categories e.g. cereal with milk beverage
The insights can be consolidated into valuable insights to reveal the priority of different attributes inside consumers' mind when they make a purchase decision towards a particular product category.  The findings can also help brand owners to predict the product demand by studying the correlation among the attributes, and in turn increase the efficiency of promotion and bring incremental value to brand owners or retailers.
Close
What Retail Problems Do You Have?
Mission Pick Offers Eyes-On Certainty
Are my displays properly executed in stores?
Are my products on-shelf and in stock?
What is my current market price?
What do planograms look like in stores?
How are my competitors marketing their goods?